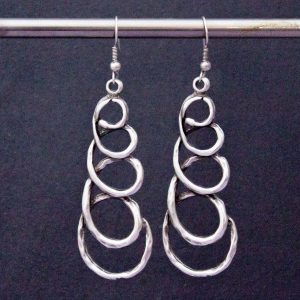 Was £12.99
Now
only
£10.39
For today only, get an amazing 20% off these fantastic spiral drop fashion earrings, suitable for day or evening wear.
This offer lasts only until midnight, so don't delay, click the button below and add it to your basket now.
Special Offers
Over the coming months we are going to be giving you some great offers on our jewellery. We will announce the offers on this page and on our social media pages. Please visit and like our
Jiggy Jewellery Facebook
page to keep in touch.
To celebrate the launch of our revamped website we are offering for a month FREE shipping to all our UK customers just add the coupon code LAUNCH in the shopping cart to take advantage of this fantastic offer.
There are also some tempting offers in our Sale section below.